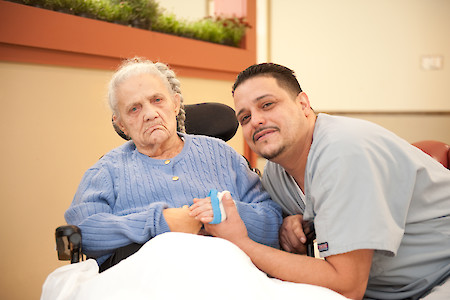 The mission of the Behavioral Health Program is to enrich the lives of the residents we serve by providing holistic, interdisciplinary behavioral health services in a safe, dignified, therapeutic setting that serves to empower program participants to reach their highest level of personal independence and wellness.  
The primary program goal is to facilitate a successful re-integration into the most appropriate and independent setting possible. 
The cornerstone of our program is group intervention meetings.  Held ten times per week the topics consist of social skills, coping, community re-integration, life skills, community dynamics, spirituality and cultural awareness.  These programs are used to direct and assist engaged participants towards their identified goals.