The mission of the Behavioral Health Program is to enrich the lives of the residents we serve by providing holistic, interdisciplinary behavioral health services in a safe, dignified, therapeutic setting that serves to empower program participants to reach their highest level of personal independence and wellness.  
Although we provide a wide cross section of programs and services, our behavioral programs are signature programs for iCare Health Network in New England. Often we are considered the only long term care provider capable of caring for this specific subset of complex patients.
iCare's Behavioral Health Programs are led by dedicated behavioral program managers who are licensed clinicians and/or social workers. Many of these manager are masters and doctoral level prepared, and are overseen by iCare's Vice President of Psycho-Social Services. iCare frequently partners with third party agencies to provide the services of psychiatrists and psychiatric specialty APRNs as a supportive adjunct.  
The primary program goal is to facilitate a successful re-integration into the most appropriate and independent setting possible. 
The cornerstone of our program is group intervention meetings.  Held ten times per week the topics consist of social skills, coping, community re-integration, life skills, community dynamics, spirituality and cultural awareness.  These programs are used to direct and assist engaged participants towards their identified goals. 
The behavioral health program provides person centered care for residents receiving long term care services as well as those who need stabilization and medication management before transitioning to the next site of care. 
Our Commitment to Stigma-Free Care and a Stigma-Free Environment
According to the National Alliance on Mental Illness (NAMI) website, Stigma is when someone, or even you yourself, views a person in a negative way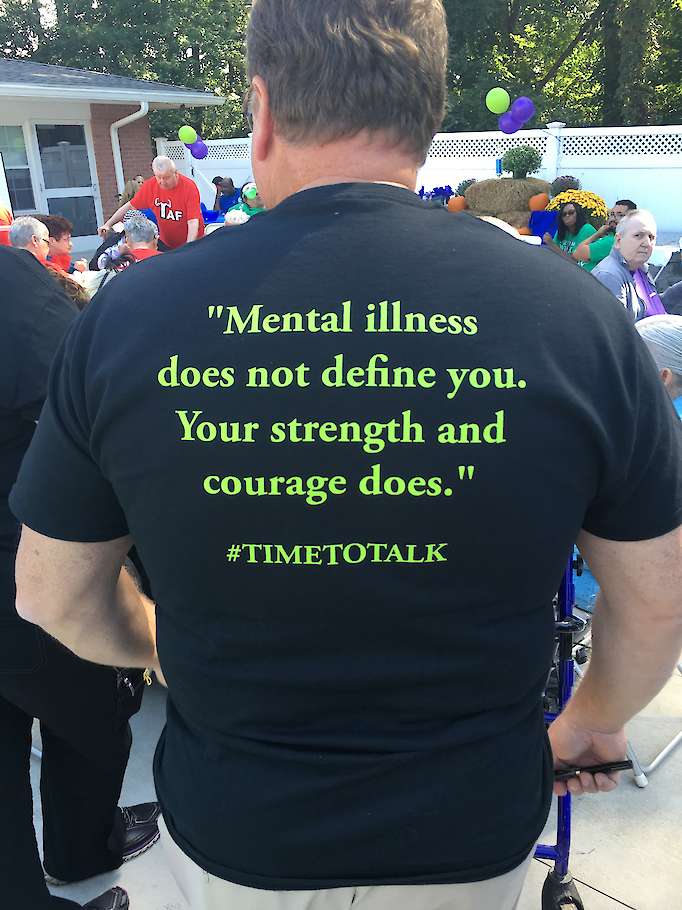 just because they have a mental health condition. Some people describe stigma as a feeling of shame or judgement from someone else. Stigma can even come from an internal place, confusing feeling bad with being bad.
Stigma harms the 1 in 5 Americans affected by mental health conditions. It shames them into silence and prevents them from seeking help. The StigmaFree campaign is the effort to end stigma and create hope for those affected by mental illness.
Navigating life with a mental health condition can be tough, and the isolation, blame and secrecy that is often encouraged by stigma can create huge challenges to reaching out, getting needed support and living well. Learning how to avoid and address stigma are important for all of us.
Trinity Hill Care Center and the iCare Health Network communities are committed a stigma-free environment and stigma free care for those with mental illness, and also those with substance use, dementia and other cognitive disorders.